We are pleased to announce the release of
Adventures of a volleyball mod Demo
!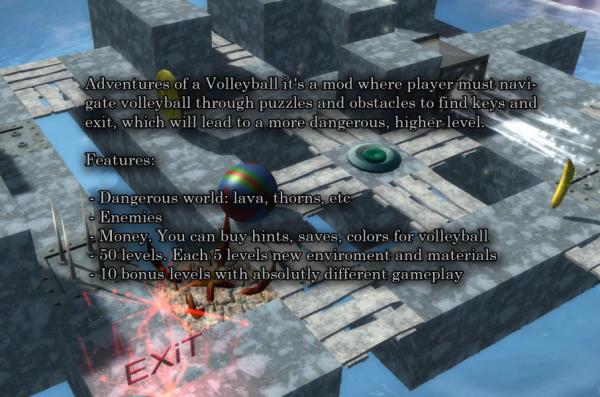 This is a mod where main hero is a volleyball.
Player must navigate it through a lot of puzzles and obstacles to find keys and exit.
- 10 worlds and 5 levels in each world.
- If you will find 5 fruits in world you will find a secret level.
- In game's shop you can buy color filters, extra saves, hints and other
Demo version (include 1 and 3 worlds) is almost ready, but I need a little help. My English is horrible, so I need someone who can correct all my mistakes in text. I attach it to this post.
Install:
Copy folder Bin32 from original FarCry to folder Adventures of a volleyball and run Bin32\FarCry.exe
Do not launch Adventures... as a mod! It may cause errors with some scripts.
Screenshots: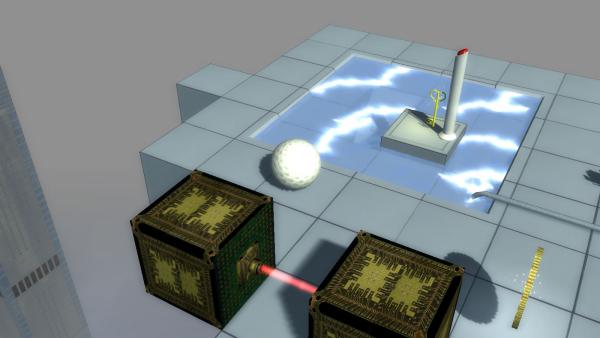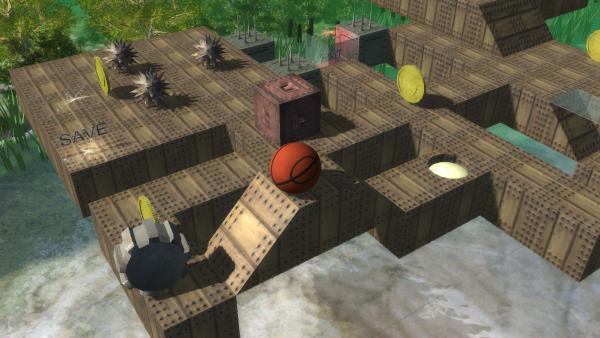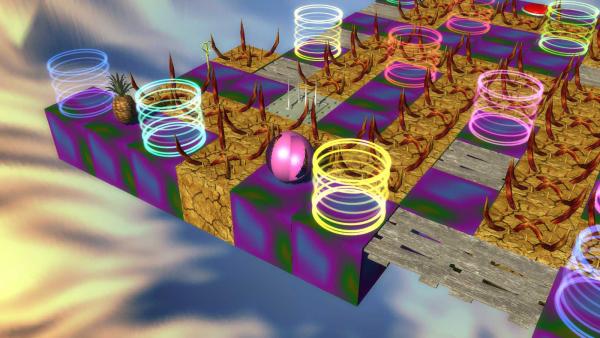 Have lots of fun!
Download
:
Posted by
Tnlgg
on Wednesday 21 August 2013 - 05:42:37 |

Comments: 0
|


You must be logged in to make comments on this site - please log in, or if you are not registered click here to signup
Latest Downloads
(Singleplayer levels:)

Dangerous Valleys
Author: Skaarj
Date: 17 Apr : 05:27
Filesize: 37.22 mb
Total Downloads: 63

---
(Singleplayer mods:)

Far Cry Operation Kriger
Author: Bert Masters Studio
Date: 17 Apr : 01:46
Filesize: 255.53 mb
Total Downloads: 123

---
(Singleplayer levels:)

SP Black Holiday Remake
Author: Vet
Date: 05 Oct : 03:40
Filesize: 203.68 mb
Total Downloads: 83

---
(Singleplayer mods:)

Black Holiday Remake
Author: Vet
Date: 30 Sep : 05:05
Filesize: 203.98 mb
Total Downloads: 85

---
(Singleplayer mods:)

Jungle Ring mod
Author: Dmitry Ghervas
Date: 30 Sep : 05:02
Filesize: 38.67 mb
Total Downloads: 68

---
This week's most popular downloads
Online
Guests: 3, Members: 0 ...

most ever online: 104
(Members: 0, Guests: 104) on 25 Feb : 16:35

Members: 2370
Newest member: Gnio
Chatbox
You must be logged in to post comments on this site - please either log in or if you are not registered click
here
to signup

Clivey
And load of other source files now added. Still trying to find the source code the flying vehicles in c++, but i fear that went years ago. If I do find it, i'll post it here

Clivey
CryTools (for FC and Crysis) Source code now in the asset forum

Clivey
Hi, Hope you guys are ok. I've posted FCLoader source files in the asset forum, in case anyone wants them.

Serge81
Vikom,
Scripts\Default\Hud\WeaponScope.lua

Vikom
I'm replacing M4's model with Sniper's AK47U.
Is there any way to offset the model while aiming? The barrell goes right over crosshair, so it pretty sucks.
I don't know how to do it.

marekzi
I could not open the gate to enter the pink buggy - I did not notice the remote door control on a table in the watergate.
But that was my mistake.
Besides, no problems.

lionel_101
To those who have played the GC mod, what was the hardest part to get past ? Also what was the most enjoyable part


lionel_101
One of the best parts of the GC Mod for me was driving along listening to the great tunes Vet provided. I especially like the route 66 tune while driving through the steep hills.

GC is definitely not the same old run of the mill type FC Mod, where you play it once and forget it. GC has something about it that makes you want to play it over and over and have fun doing it.

flybitten
I like to play from start to finish in an hour or so but hate the long treks between the action, still like the mod though

lionel_101
Sort of wondering what was meant by "It is to Long" ? You really don't hear that very often.

Is it that the map itself is to big, or that it takes to long to play, or maybe both ?

El
LOL

angel1


marekzi
"It is too long." ?
I might as well say that there are too many beautiful girls, vodka and time.

VET
Feedback is very hard to come by, so I highly value your comments marekzi. Makes it all worthwhile.
Only complaint I was got from one person said, "It is too long." Yes, it sure is.

marekzi
I play this mod all the time and enjoy it.
It's awesome.
Thanks a lot, lionel_101, VET.