Welcome!
Welcome to CryMods Portal the site for downloads of custom maps,mods,skins,assets,scripts,tools,etc... for Far Cry.

The idea here at CryMods Portal is to provide the most comprehensive listing of Far Cry custom maps,mods,skins,assets,scripts,tools,etc... in one easy to use location.

Here you will find almost everything ever made for Far Cry like single player levels,multiplayer maps & map packs,mods,patches,etc... & all new mods/maps that are in development for this awesome game.

We provide high speed free downloads of custom maps/mods & all other stuff for Far Cry withouth any wait time!

Also there is a forum for discussions about Far Cry & his maps/mods.

If you encounter any problems on the site or have some questions send a pm or Email to the site Administrator or Moderators!


Your CryMods.net Team!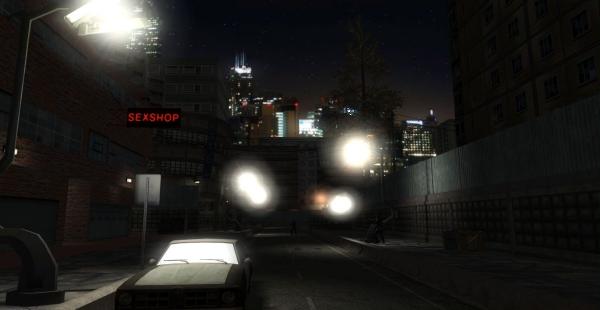 We are pleased to announce the release of
Spec Ops Urban Assault mod
!
The mod is not finished,but most of the bugs have been fixed & its playable.
Mod features:
-2 levels
-lots of new weapons
-new models & textures & more
Screenshots: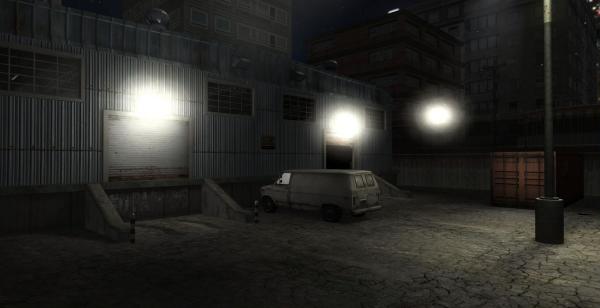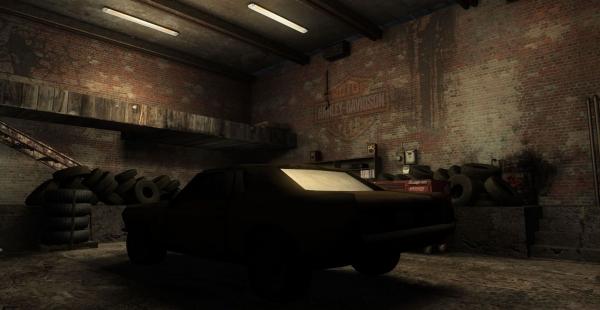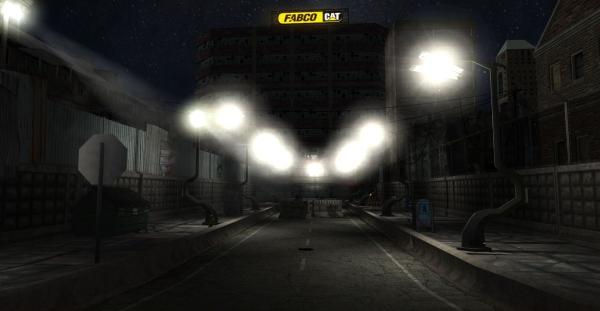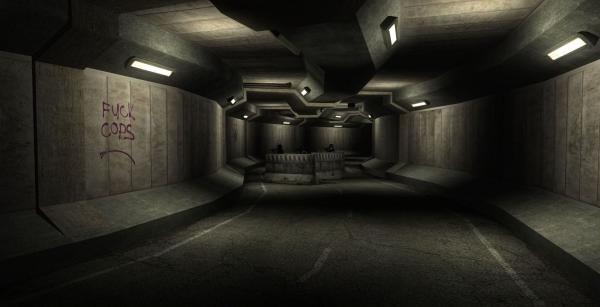 -Sniper_m4
-Pvcf
-Tnlgg
Posted by
Tnlgg
on Saturday 11 October 2014 - 21:27:31 |

Comments: 2
|



We are pleased to announce the release of
Singularity mod
! Before launching the mod, be sure to check the file
"Read Me"
included in the archive to find out the details and instructions.
Screenshots: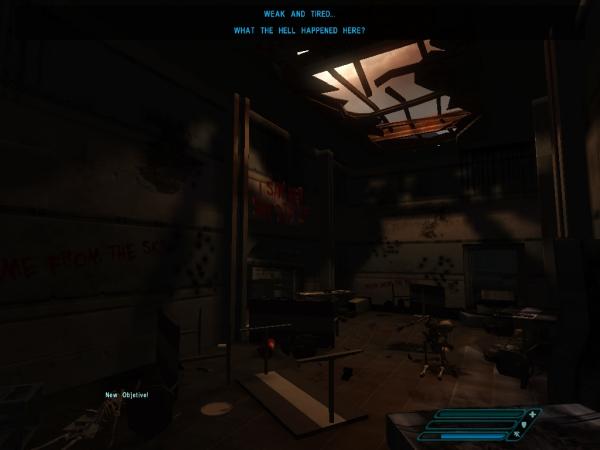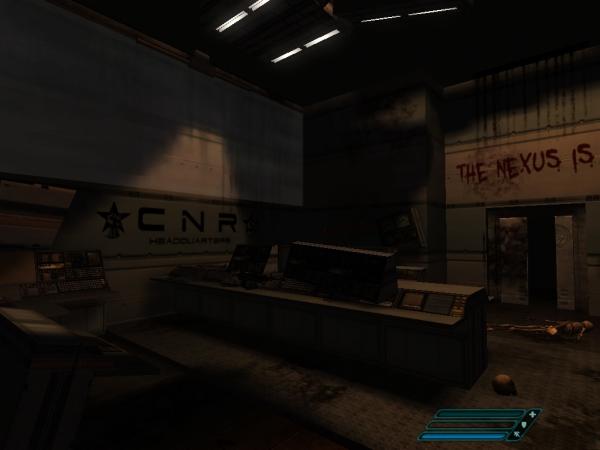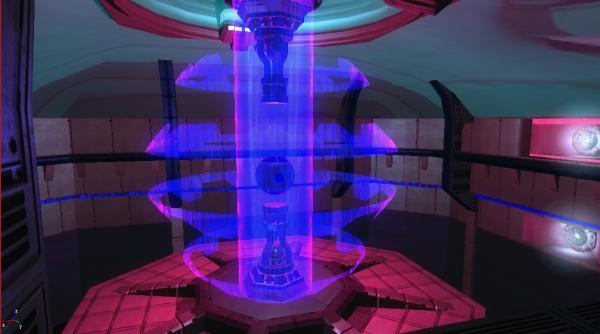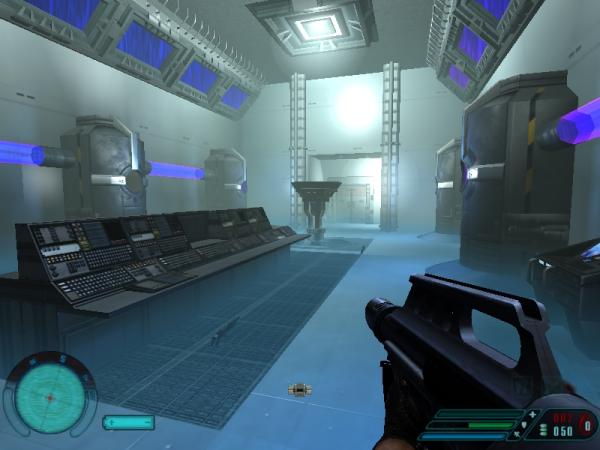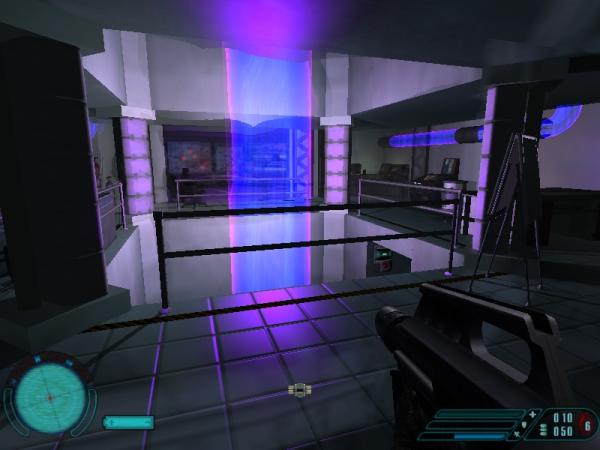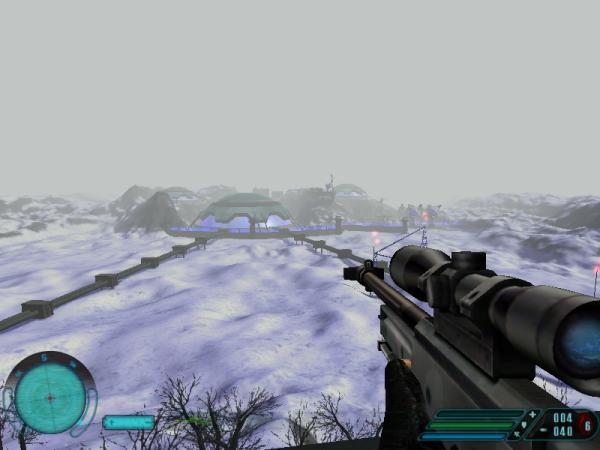 Story:
In the near future, the world is under heavy oppresion from the Nexus, a military and political totalitarian regime,that controls over 80% of the world territory and resources. 
But amid the genocide and desolation, a revolution is coming, would you be part of it? or you have no choice?
What is really the Nexus? and what is their main agenda?
Maybe the truth lies hidden deep beneath Nexus territory or deep beyond the sky...
Levels:

1. Area 27
2. Office
3. Rebirth
4. Nexus
5. Area 202
6. Reaction
7. Consequences
IMPORTANT INFO!: 

*PATCH 1.4 CUMULATIVE IS NEEDED
Recomended System Settings:

Well it's 2014, most computers should run the game!!!
Have lots of fun!
Posted by
Tnlgg
on Tuesday 04 March 2014 - 02:41:27 |

Comments: 1
|


We are pleased to announce the release of
Adventures of a volleyball mod Demo
!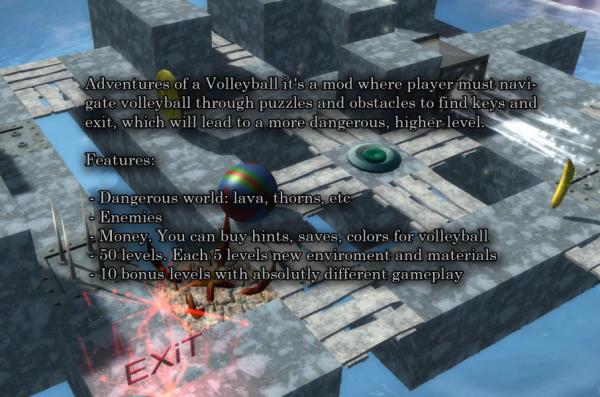 This is a mod where main hero is a volleyball.
Player must navigate it through a lot of puzzles and obstacles to find keys and exit.
- 10 worlds and 5 levels in each world.
- If you will find 5 fruits in world you will find a secret level.
- In game's shop you can buy color filters, extra saves, hints and other
Demo version (include 1 and 3 worlds) is almost ready, but I need a little help. My English is horrible, so I need someone who can correct all my mistakes in text. I attach it to this post.
Install:
Copy folder Bin32 from original FarCry to folder Adventures of a volleyball and run Bin32\FarCry.exe
Do not launch Adventures... as a mod! It may cause errors with some scripts.
Screenshots: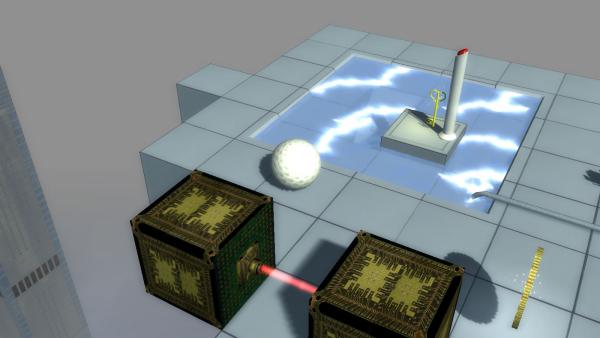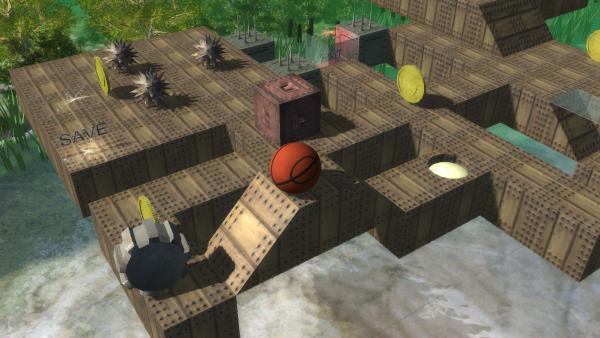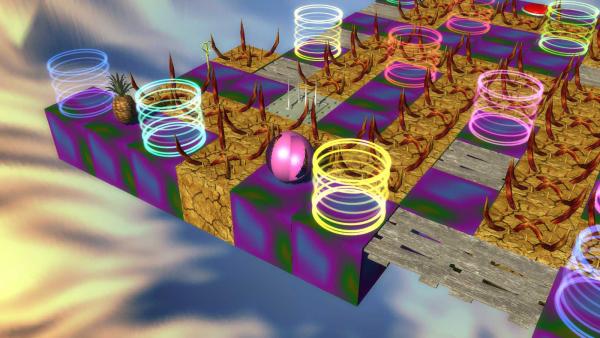 Have lots of fun!
Download
:
Posted by
Tnlgg
on Wednesday 21 August 2013 - 19:42:37 |

Comments: 2
|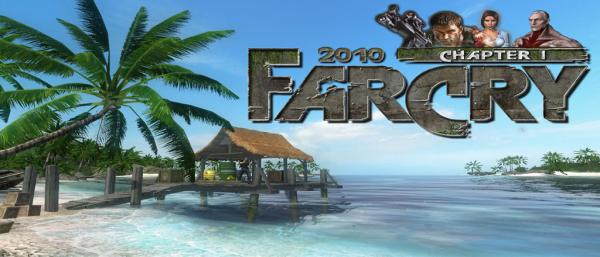 We are pleased to announce the online availability of
FarCry 2010 mod Chapter 1
! Before launching the mod, be sure to check the file
"Read Me"
included in the archive to find out the details and instructions.
Screenshots: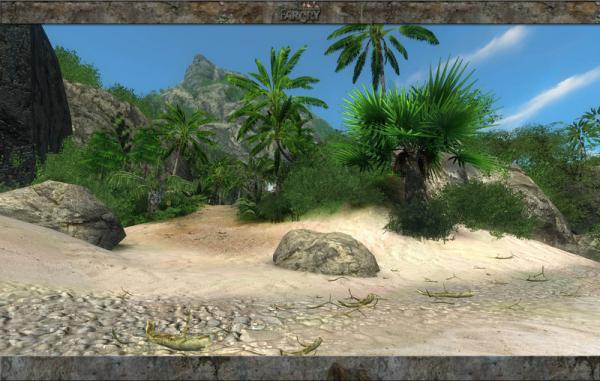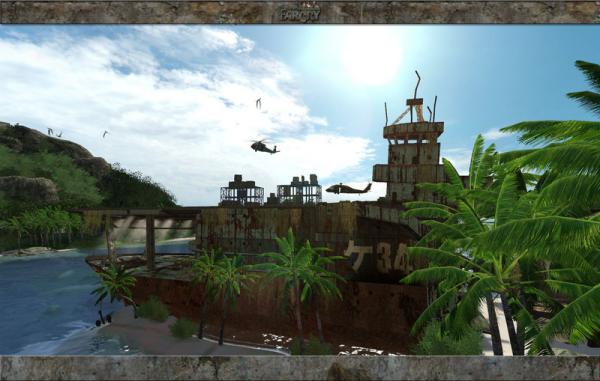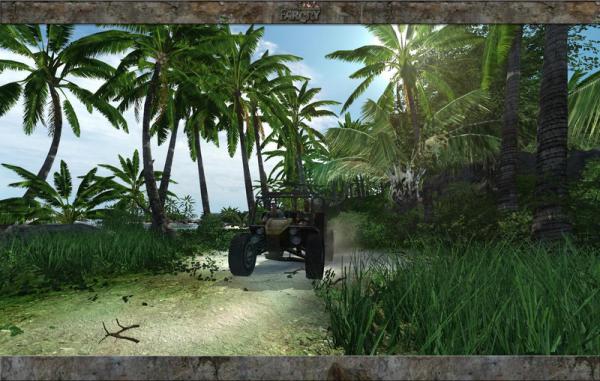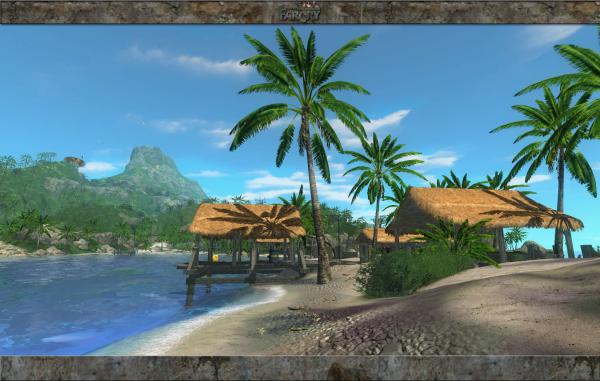 Several models of vegetation have been redesigned since the demo version.
These are more detailed and even closer models of Crysis.
But other elements of FarCry were also redesigned, for example the river at the first level Training has been designed for the current to follow the direction taken by the River.
This makes it more realistic, especially when a mercenary dies and falls into it, his body will be taken away and will follow the current.
The roofs of huts were redone to give more volume to them, if you see the feet of the docks, you will see foam at the water, textures bumpmap effects were applied to several objects, wall, aircraft wrecks, rocks, aircraft carrier, etc. ....
Things not originally intended for Far Cry 2010 have been updated as well as the remastering of the textures of vehicles, weapons and various objects in the resolution doubled and even quadrupled in some of them!
Tree leaves also have more realistic movements, plants receive shadows.
The mouth of the river in Training has been completely redone, you will notice the effects of water flow on the rocks. The interior areas have a greater effect of shadows dynamic, animated sequences in the (Carrier Level) of the press conference conducted by the Dr.Krieger has been modified and added another in Training (Sequence of the Medusa).
Have lots of fun!
Download
:
Posted by
Tnlgg
on Monday 15 August 2011 - 22:11:29 |

Comments: 16
|


We are sorry for
"File not found"
message in the
Downloads
section.
Files seam to be gone/removed,but we are working on it & hope to get them all back soon.
Please help us to collect all the files back by sending a pm with list of maps/mods/etc you have on your HDD to
Admin or Moderators
or posting in the forum:
Files Needed!
Also
CryMods
may move to another server,but this is not 100% decided yet.
CryMods.net Team
Posted by
Tnlgg
on Sunday 24 July 2011 - 21:02:51 |

Comments: 21
|


Latest Downloads
(Singleplayer mods:)

Spec Ops Urban Assault
Author: Sniper_m4
Date: 11 Oct : 05:03
Filesize: 630.78 mb
Total Downloads: 75

---
(Assets:)

Prop Pack 3
Author: Tnlgg
Date: 03 Sep : 04:07
Filesize: 35.16 mb
Total Downloads: 16

---
(Assets:)

Texture Pack
Author: Tnlgg
Date: 01 Sep : 11:25
Filesize: 51.06 mb
Total Downloads: 9

---
(Singleplayer mods:)

Far Cry Legacy mod Episode 5 "The Beach"
Author: Jcas2K14
Date: 01 May : 03:19
Filesize: 27.01 mb
Total Downloads: 91

---
(Singleplayer mods:)

Singularity
Author: SkrIpT
Date: 03 Mar : 10:23
Filesize: 510.42 mb
Total Downloads: 149

---
Online
Guests: 5, Members: 0 ...

most ever online: 104
(Members: 0, Guests: 104) on 25 Feb : 14:35

Members: 1990
Newest member: Rony
Chatbox
You must be logged in to post comments on this site - please either log in or if you are not registered click
here
to signup

eviltimes
Ha!

VET
Hang on!
Could be a little jealousy thing about to happen.


VET
You're a charming devil, angel1.

Maybe that will do it!

angel1
Miss you,El.

realia_libre
Site has gone slow today, but still working.

Hunter_FC
Hi all, the site crymod.net about Far Cry have never return ?


Purifier
Oh man that's a classic, like Diablo but much better IMO.

That's thing about having a old unit with Win98 on it and older compatible parts, you can fire that sucker up and always play those classics just for the memories and nostalgia.

It's like having a rebuilt Atari console and playing Missile Command or Asteroids. Good times - good times.

sniper_m4
Good Idea. I can't play Baulder's Gate. One of my favorite games.

Purifier
I built two computers to solve the ever so annoying 'my old games & programs won't play or run on the new windows versions' problem. I built one unit with Win98 installed on the harddrive and another unit with WinXP installed on it's harddrive. May build another unit sometime in the future with Win7 installed.

Just didn't want to mess with all that patching this and that or upgrading this or that. It's a PITA trying to upgrade games and programs every time a new Windows version comes out and it seemed a lot easier to do it the way I've been doing it all these years. But finding older and compatible parts for my old units could possibly be a problem in the future, me thinks. I hope not.

Tnlgg
I have Open SuSE Linux as my main OS & XP for modding/gaming.

If only Sandbox Editor would run under Linux i would not have XP at all.

VET
@ eviltimes
Take it back. Get your money back. Burn the shop down. No XP? That sucks!

@ skidmark 134
I had WinME and had no problems with it. Did everything I needed. And then motherboards stopped supporting it with drivers.
B4 that I had Win98SE and all those games from then no longer run. Like original Tombraider, and NFS II SE. Leaderboard, and Zork Ultimate. I know they are crap by today's standards, but I would love to take a nostalgia trip once-in-a-while.

eviltimes
The cheap machine I built to run WinXP will not load XP, even after resetting the SATA Disc Controller to IDE from it's default SATA. Despite the fact that is clearly states on the Mobo and CPU descriptions that it will run XP. So that is in limbo right now.

Skidmark134
I still use XP. Last time I got a new computer I had the old HD (on Win98 SE, best OS ever)installed on it so I had all my old good stuff intact and ready to go. You might want to do the same and make your new comp a dual boot OS, XP for the old drive and Winwhatever for the new one.

VET
Thanks, yes that would most likely work. PITA though. I think I will just have a small drive for modern games, maybe an SSD 120Gb + Win 7.
Main drive, I will stick with WinXP, it does everything I need, and is an old friend.


Purifier
Man that's a Bummer! You might try and see if you can run Fraps and Paintshop Pro in Windows Compatibility mode.

Right-click the program icons on your desktop or wherever they are and then click 'Properties', then click the Compatibility tab and go from there.

Sometimes that works for older programs.