We are sorry for
"File not found"
message in the
Downloads
section.
Files seam to be gone/removed,but we are working on it & hope to get them all back soon.
Please help us to collect all the files back by sending a pm with list of maps/mods/etc you have on your HDD to
Admin or Moderators
or posting in the forum:
Files Needed!
Also
CryMods
may move to another server,but this is not 100% decided yet.
CryMods.net Team
Posted by
Tnlgg
on Sunday 24 July 2011 - 07:02:51 |

Comments: 6
|



Today
Didjay
released a public demo of his project
FC 2010
!
After three months of hard work to model the new vegetation, the playable demo of Far Cry 2010 version 0.15.42 is now available for download!
This contains the first three levels of mod solo "re-mastered" with a brand new vegetation inspired by Crysis.
But also new rocks and cliffs new textures and some more detailed origin.
The bulk of the modeling work being completed, work on the following levels should normally take less time before the next set of line mod Far Cry 2010, which should contain the following three levels!
So go ahead and rush to the Downloads section! (In case of problems graphically, be sure to check the ReadMe.txt file included in the mod).
Screenshots: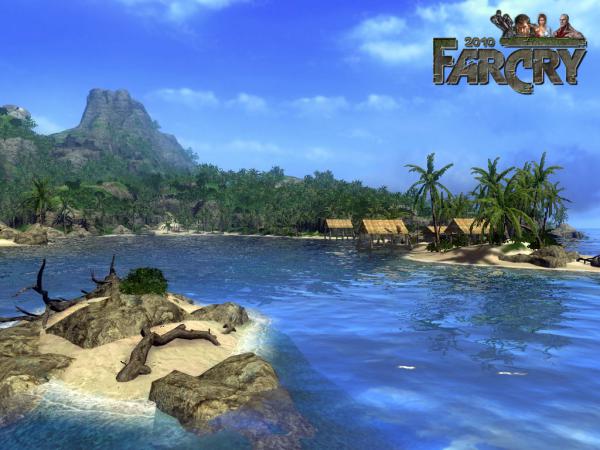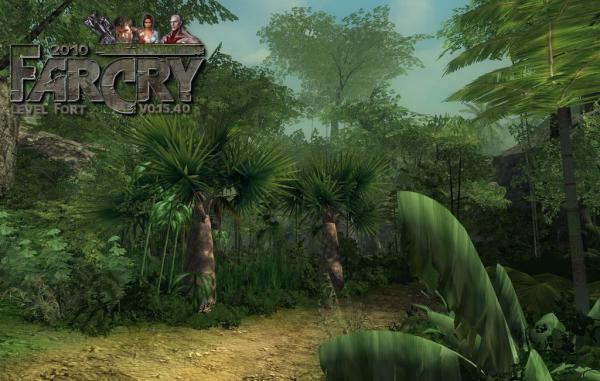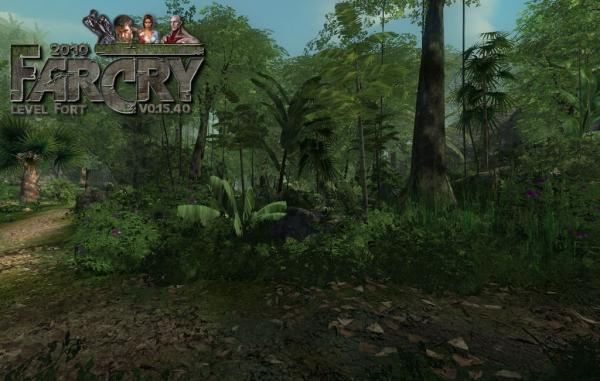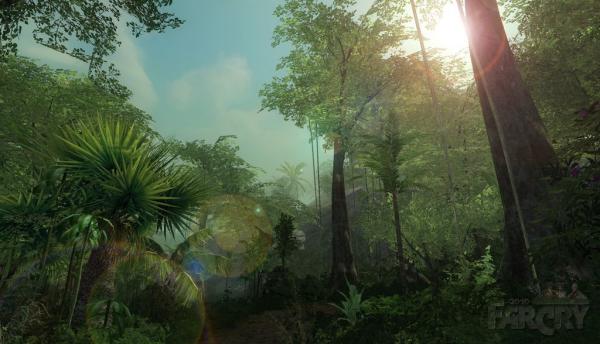 Have lots of fun!
Download
:

FC 2010 Demo v0.15.42c UPDATED!
Posted by
Tnlgg
on Monday 27 December 2010 - 07:10:27 |

Comments: 3
|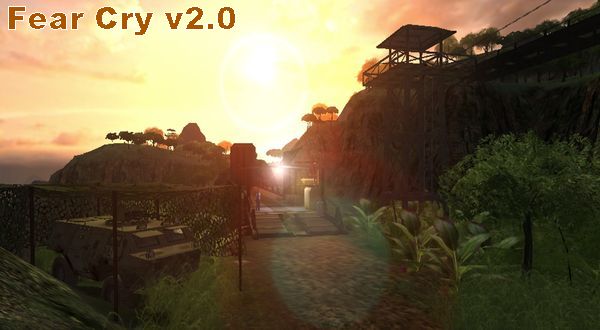 Today
Tuleby
has released new version of his mod
Fear Cry
.
-Fixed a large number of visible and invisible bugs and also created a second level.
-Before placing v2.0, delete the old FearCry in Mods folder.
-Cutscenes are tuned to the spoken Czech language, other languages may diverge.
-Known bug: sometimes buggy has no strength to go after loading SAVEPOINT.
-Enjoy yourself. (Hopefully not too much bugs)
Download:

Fear Cry v2.0
Posted by
Tnlgg
on Monday 09 August 2010 - 07:16:15 |

Comments: 12
|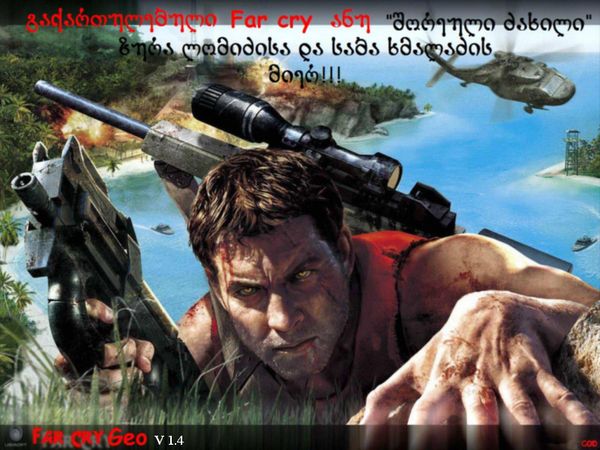 This Russian Far Cry mod was created by
TJC
& features 7 singleplayer levels.
Have fun playing it!
Download:

Illusion of war
Posted by
Tnlgg
on Thursday 08 July 2010 - 06:33:03 |

Comments: 6
|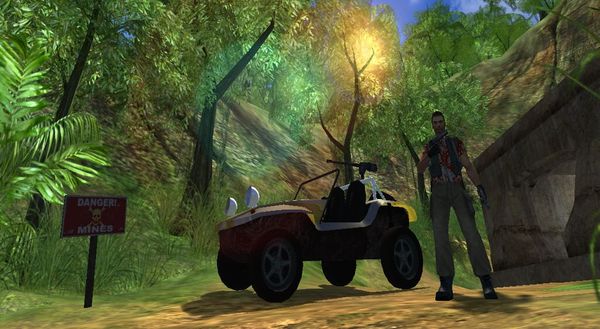 Another mod has been released as a demo by
Tuleby
& is named
FearCry
.
Demo includes:
-complete 1st level
-approximately around 100 mercenaries
-5 checkpoints
-+ / - 40 minutes of playing time
Have fun.
Download:

FearCry Demo
Posted by
Tnlgg
on Monday 31 May 2010 - 04:07:23 |

Comments: 51
|


Latest Downloads
(Singleplayer levels:)

Dangerous Valleys
Author: Skaarj
Date: 17 Apr : 05:27
Filesize: 37.22 mb
Total Downloads: 40

---
(Singleplayer mods:)

Far Cry Operation Kriger
Author: Bert Masters Studio
Date: 17 Apr : 01:46
Filesize: 255.53 mb
Total Downloads: 84

---
(Singleplayer levels:)

SP Black Holiday Remake
Author: Vet
Date: 05 Oct : 03:40
Filesize: 203.68 mb
Total Downloads: 68

---
(Singleplayer mods:)

Black Holiday Remake
Author: Vet
Date: 30 Sep : 05:05
Filesize: 203.98 mb
Total Downloads: 72

---
(Singleplayer mods:)

Jungle Ring mod
Author: Dmitry Ghervas
Date: 30 Sep : 05:02
Filesize: 38.67 mb
Total Downloads: 50

---
This week's most popular downloads
Online
Guests: 4, Members: 0 ...

most ever online: 104
(Members: 0, Guests: 104) on 25 Feb : 16:35

Members: 2279
Newest member: Incubus
Chatbox
You must be logged in to post comments on this site - please either log in or if you are not registered click
here
to signup

marekzi
You can create the folder |Mods|.

Incubus
My version is v1.1 and I don't have Far Cry/Mods, but i remember I did the modification in the game, but that was in the past, but thank you.


Tnlgg
All the mods go into FarCry/Mods

What version if your FarCry game,it must be v1.33 or above.

flybitten
Just drop the Mod folder into the mods folder on the main game

Incubus
Hi, can you help me please ? I downloaded Far Cry and i don't know, how to add mods. Thanks for your answer


Admer456
So, it's been a wonderful week. I discovered that Quake is one of the only games I can play at more than 60fps:
http://i.imgur.com/y5PH12l.png
The whole map is being rendered, at 72fps. Wow. I'm so proud of my laptop, haha.
You know why I get 72fps? Because I use a sourceport which uses DirectX 9, and my GPU just loves DirectX. It hates OpenGL, which is what most sourceports have.

Admer456
Why would I get a better card? The RX 560 is good enough for me.

Also, I've never said that I'd buy it now. Buying the PC parts depends on my dad. I think it will happen by the end of 2017. I hope it will.

Tnlgg
I ordered me some Asus Dual GTX 1060 3GB cards,should arrive next week.

@Admer456: wait for the prices to get down & get a better card.

Admer456
I'm thinking of getting a Ryzen 5 1500X + Asus RX 560 build. I think it will be enough. xd
If the RX 560 (and 460) becomes unavailable, I'll just look for the GTX 1050 (non-Ti, the Ti one is expensive).

Tnlgg
Nope it wont,as soon as i get others ill put it back into my pc so i can play some games,waiting for Wolfenstein 2.

Admer456
Oh, phew, I thought it broke or something. Well, with mining, it's going to break eventually, lol.

Happy mining. :3

Tnlgg
Well i am using it for other things,i am mining.

flybitten
go you mean Gnu haha

Admer456
What happened?


Tnlgg
I would work on my mod if i could,had a gpu.