We are sorry for
"File not found"
message in the
Downloads
section.
Files seam to be gone/removed,but we are working on it & hope to get them all back soon.
Please help us to collect all the files back by sending a pm with list of maps/mods/etc you have on your HDD to
Admin or Moderators
or posting in the forum:
Files Needed!
Also
CryMods
may move to another server,but this is not 100% decided yet.
CryMods.net Team
Posted by
Tnlgg
on Sunday 24 July 2011 - 07:02:51 |

Comments: 6
|



Today
Didjay
released a public demo of his project
FC 2010
!
After three months of hard work to model the new vegetation, the playable demo of Far Cry 2010 version 0.15.42 is now available for download!
This contains the first three levels of mod solo "re-mastered" with a brand new vegetation inspired by Crysis.
But also new rocks and cliffs new textures and some more detailed origin.
The bulk of the modeling work being completed, work on the following levels should normally take less time before the next set of line mod Far Cry 2010, which should contain the following three levels!
So go ahead and rush to the Downloads section! (In case of problems graphically, be sure to check the ReadMe.txt file included in the mod).
Screenshots: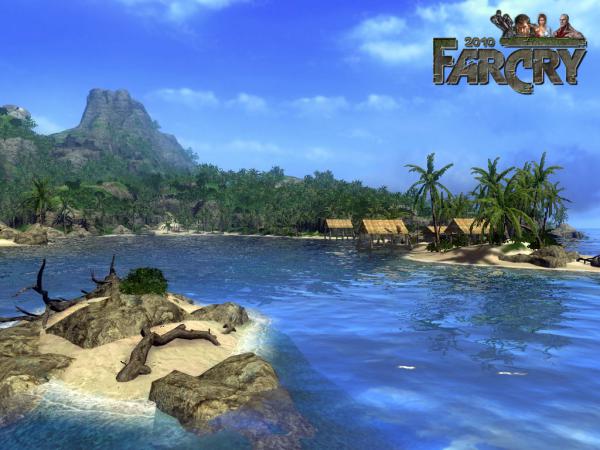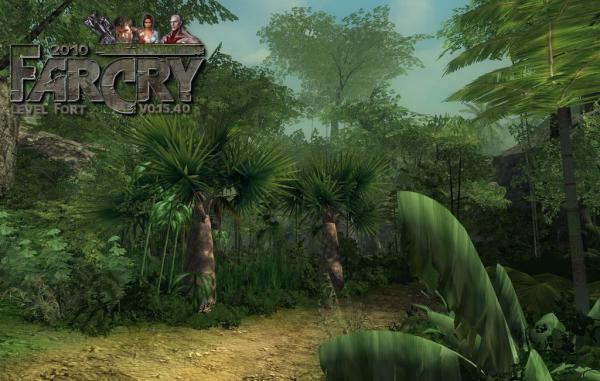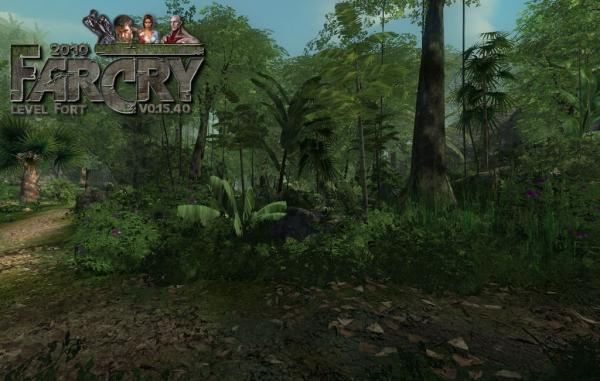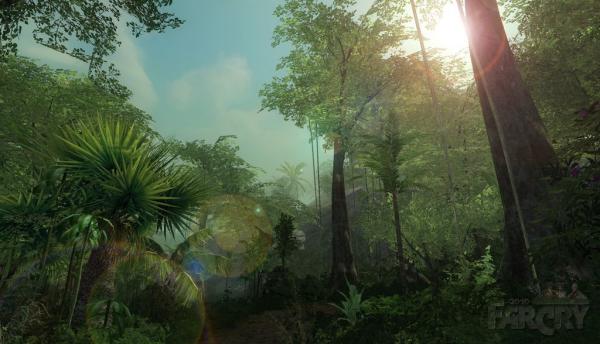 Have lots of fun!
Download
:

FC 2010 Demo v0.15.42c UPDATED!
Posted by
Tnlgg
on Monday 27 December 2010 - 07:10:27 |

Comments: 3
|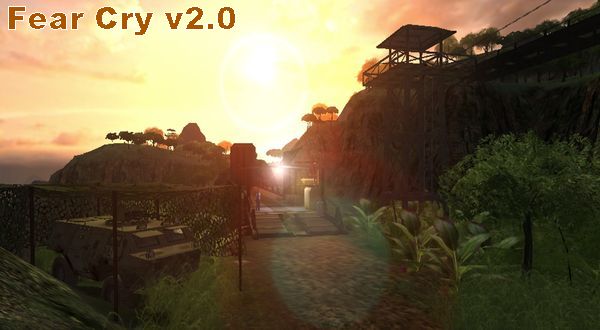 Today
Tuleby
has released new version of his mod
Fear Cry
.
-Fixed a large number of visible and invisible bugs and also created a second level.
-Before placing v2.0, delete the old FearCry in Mods folder.
-Cutscenes are tuned to the spoken Czech language, other languages may diverge.
-Known bug: sometimes buggy has no strength to go after loading SAVEPOINT.
-Enjoy yourself. (Hopefully not too much bugs)
Download:

Fear Cry v2.0
Posted by
Tnlgg
on Monday 09 August 2010 - 07:16:15 |

Comments: 12
|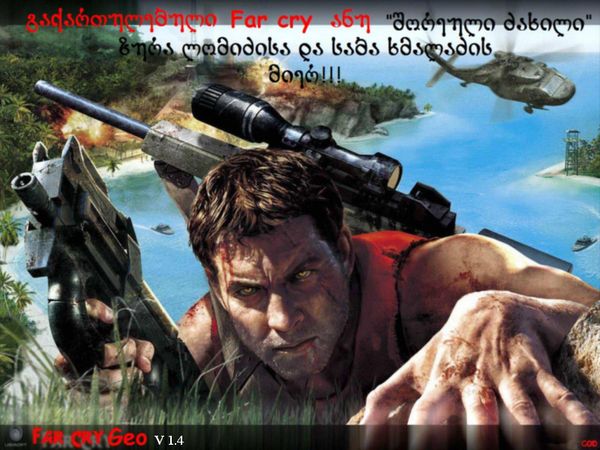 This Russian Far Cry mod was created by
TJC
& features 7 singleplayer levels.
Have fun playing it!
Download:

Illusion of war
Posted by
Tnlgg
on Thursday 08 July 2010 - 06:33:03 |

Comments: 6
|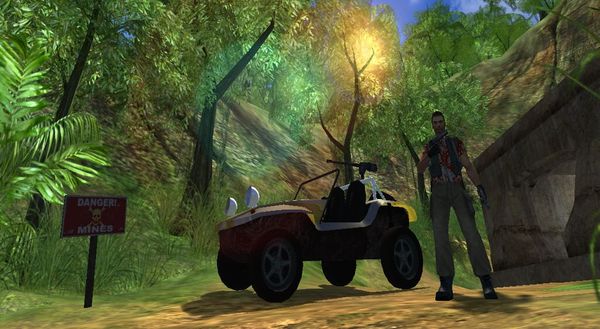 Another mod has been released as a demo by
Tuleby
& is named
FearCry
.
Demo includes:
-complete 1st level
-approximately around 100 mercenaries
-5 checkpoints
-+ / - 40 minutes of playing time
Have fun.
Download:

FearCry Demo
Posted by
Tnlgg
on Monday 31 May 2010 - 04:07:23 |

Comments: 51
|


Latest Downloads
(Singleplayer levels:)

Dangerous Valleys
Author: Skaarj
Date: 17 Apr : 05:27
Filesize: 37.22 mb
Total Downloads: 48

---
(Singleplayer mods:)

Far Cry Operation Kriger
Author: Bert Masters Studio
Date: 17 Apr : 01:46
Filesize: 255.53 mb
Total Downloads: 96

---
(Singleplayer levels:)

SP Black Holiday Remake
Author: Vet
Date: 05 Oct : 03:40
Filesize: 203.68 mb
Total Downloads: 74

---
(Singleplayer mods:)

Black Holiday Remake
Author: Vet
Date: 30 Sep : 05:05
Filesize: 203.98 mb
Total Downloads: 75

---
(Singleplayer mods:)

Jungle Ring mod
Author: Dmitry Ghervas
Date: 30 Sep : 05:02
Filesize: 38.67 mb
Total Downloads: 53

---
This week's most popular downloads
Online
Guests: 4, Members: 0 ...

most ever online: 104
(Members: 0, Guests: 104) on 25 Feb : 16:35

Members: 2311
Newest member: gregoryogan
Chatbox
You must be logged in to post comments on this site - please either log in or if you are not registered click
here
to signup

lionel_101
Just finished the In Russian 2 mod. Took me a couple of days to get thru it with my cheat mod. Not to sure how anyone can get thru it without a cheat mod or using god mode. I believe I was on medium setting and it was still tough to get thru it all.

Very nice mod and had a lots of fun playing it and trying to figure out some of the very tricky stuff. The deadly gas that had a 10 second timer was pretty tough, and is use several times within the mod.

Better love killing every known type of mutant, as you will see a ton of them.

Was worth the long download time and getting it setup to run.

Admer456
Yeah, I'm surprised that the battery and the HDD are in good shape.
By the way, I'm not sure if it was manufactured on this date exactly...
But I found the date stamp somewhere on the components, so I thought that it was the date.


Tnlgg
10 years,damn.

Admer456
15th of October. Wow, I can't believe it's been 10 years.
My laptop is 10 years old!


lionel_101
@marekzi . Thanks for the info. What I did as I described previously seems to work fine and, I will just play it as is. The virtual drive thing sounds to complicated. for my pea size brain...lol.

I may try virtual drive thing in the future just to see what you and Vet are talking about and if it makes any diference.

I am current trying yo find where the russian words that are display on the screen are located, so I can translate them and replace them so I know what is going on.

marekzi
@lionel_101: - what you downloaded is an .iso file - a DVD image. Do not unzip this WinRAR, mount this disc image in the virtual drive (Daemon Tool, Alcohol e.t.c) and install as normal game in Program Files x86.
After installation you have a shortcut on your desktop, you do not need crack and everything works OK.

Szczekus
My bad for not being precise in my request. I`m talking about the console version[ PS3 or x360 ]

Vikom
Szczekus, I could send you the .bik file.

lionel_101
I used Vuse to download the 2.4 gig file and it took 3 hours. I tried utorrent, but it would not install on my old computer. Once I got it downloaded, my winrar program was able to unpack it correctly. IIt took me an hour or so of trial and error to get it working correctly with a regular keybosrd and mouse. and using devmode and my superjack mod. You better like killing a lot of monkeys.

It is a stand alone mod and thus will not work correctly from the normal FC game, ie the keyboard problem. Need to start it with the icon in the bin directory, or create a shortcut and place it on the desktop.

I pick the level (s) I want to try from the main menu and everything ran fine.

Maybe Vet or marekzi can explain it a whole lot better.

Good luck to all, that might want to try it out.

Szczekus
Does anyone have FarCry Classic and can record the whole main menu for me?

marekzi
@lionel_101; - use utorrent, or Vuse. You can even use Flashget (sic!). It's p2p protocol, the file is split into many smaller ones that you can download at any speed, stop and resume the download, after downloading check for all parts of the file.
It's very save downloading.
@VET; - I wish you lots of fun.

VET
Lionel,
As it is downloaded as a torrent it should come through intact.
Marekzi,
Thanks I did what you said, just had to reset the key bindings in Options.

lionel_101
@vet and marekzi thanks for the info. I always have trouble finding things in the forum area.

at 2.42 gigs, it would take many hours and most likely fail every time. my computer is really old.

marekzi
@VET; - "I am waiting to see if anyone with a US-English keyboard can get it to work." - on Linux ?
Because on Windows you can view the keyboard settings in original FC - its the same.

VET