We are sorry for
"File not found"
message in the
Downloads
section.
Files seam to be gone/removed,but we are working on it & hope to get them all back soon.
Please help us to collect all the files back by sending a pm with list of maps/mods/etc you have on your HDD to
Admin or Moderators
or posting in the forum:
Files Needed!
Also
CryMods
may move to another server,but this is not 100% decided yet.
CryMods.net Team
Posted by
Tnlgg
on Sunday 24 July 2011 - 07:02:51 |

Comments: 6
|



Today
Didjay
released a public demo of his project
FC 2010
!
After three months of hard work to model the new vegetation, the playable demo of Far Cry 2010 version 0.15.42 is now available for download!
This contains the first three levels of mod solo "re-mastered" with a brand new vegetation inspired by Crysis.
But also new rocks and cliffs new textures and some more detailed origin.
The bulk of the modeling work being completed, work on the following levels should normally take less time before the next set of line mod Far Cry 2010, which should contain the following three levels!
So go ahead and rush to the Downloads section! (In case of problems graphically, be sure to check the ReadMe.txt file included in the mod).
Screenshots: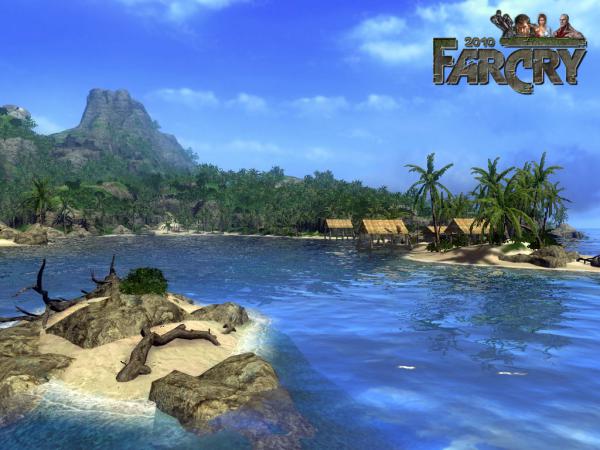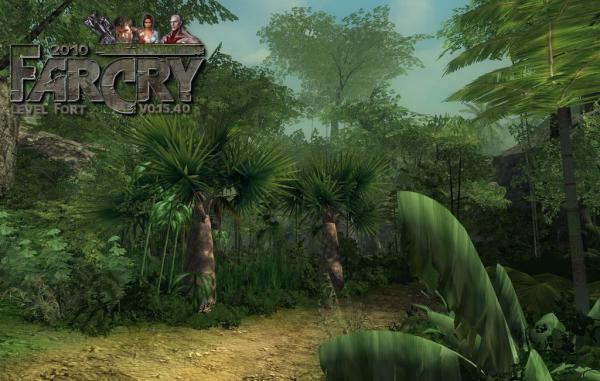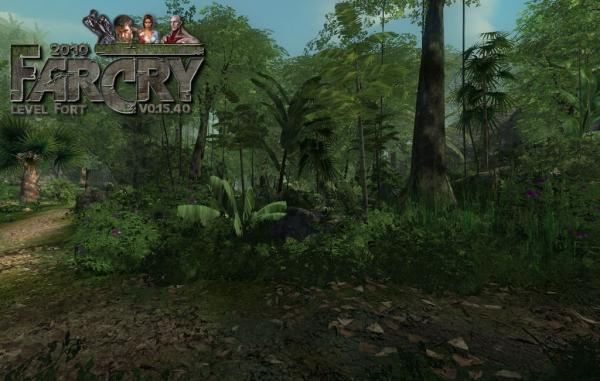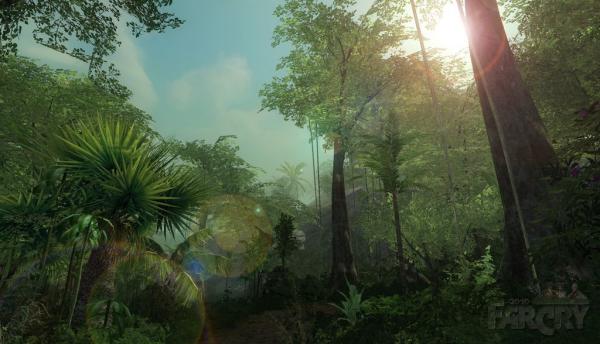 Have lots of fun!
Download
:

FC 2010 Demo v0.15.42c UPDATED!
Posted by
Tnlgg
on Monday 27 December 2010 - 07:10:27 |

Comments: 3
|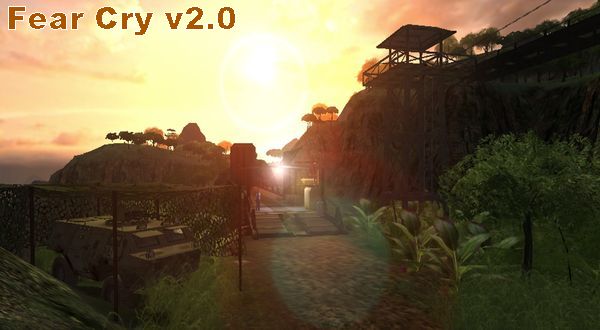 Today
Tuleby
has released new version of his mod
Fear Cry
.
-Fixed a large number of visible and invisible bugs and also created a second level.
-Before placing v2.0, delete the old FearCry in Mods folder.
-Cutscenes are tuned to the spoken Czech language, other languages may diverge.
-Known bug: sometimes buggy has no strength to go after loading SAVEPOINT.
-Enjoy yourself. (Hopefully not too much bugs)
Download:

Fear Cry v2.0
Posted by
Tnlgg
on Monday 09 August 2010 - 07:16:15 |

Comments: 12
|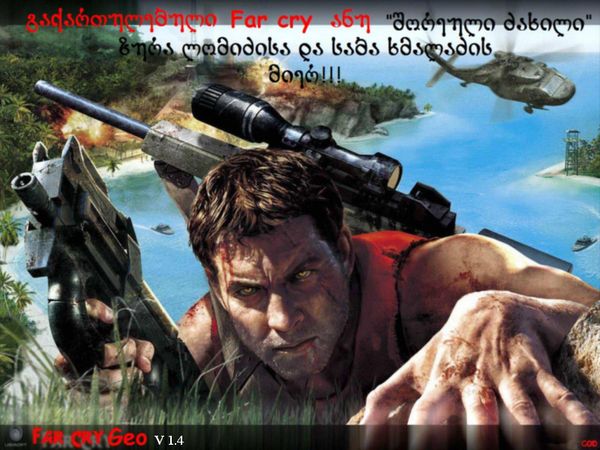 This Russian Far Cry mod was created by
TJC
& features 7 singleplayer levels.
Have fun playing it!
Download:

Illusion of war
Posted by
Tnlgg
on Thursday 08 July 2010 - 06:33:03 |

Comments: 6
|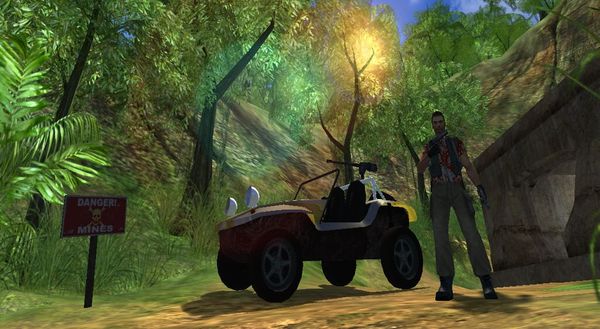 Another mod has been released as a demo by
Tuleby
& is named
FearCry
.
Demo includes:
-complete 1st level
-approximately around 100 mercenaries
-5 checkpoints
-+ / - 40 minutes of playing time
Have fun.
Download:

FearCry Demo
Posted by
Tnlgg
on Monday 31 May 2010 - 04:07:23 |

Comments: 51
|


Latest Downloads
(Singleplayer levels:)

Dangerous Valleys
Author: Skaarj
Date: 17 Apr : 05:27
Filesize: 37.22 mb
Total Downloads: 53

---
(Singleplayer mods:)

Far Cry Operation Kriger
Author: Bert Masters Studio
Date: 17 Apr : 01:46
Filesize: 255.53 mb
Total Downloads: 108

---
(Singleplayer levels:)

SP Black Holiday Remake
Author: Vet
Date: 05 Oct : 03:40
Filesize: 203.68 mb
Total Downloads: 75

---
(Singleplayer mods:)

Black Holiday Remake
Author: Vet
Date: 30 Sep : 05:05
Filesize: 203.98 mb
Total Downloads: 79

---
(Singleplayer mods:)

Jungle Ring mod
Author: Dmitry Ghervas
Date: 30 Sep : 05:02
Filesize: 38.67 mb
Total Downloads: 59

---
This week's most popular downloads
Online
Guests: 4, Members: 0 ...

most ever online: 104
(Members: 0, Guests: 104) on 25 Feb : 16:35

Members: 2321
Newest member: klklklkl
Chatbox
You must be logged in to post comments on this site - please either log in or if you are not registered click
here
to signup

VET
Finished Gun Collection. It is up on moddb. I hope Tnlgg will upload it here. I was waiting for comments at moddb, but I guess it is working because no complaints. I had to leave out the cry files to get it under 300mb, but if anyone wants them just PM me.

Admer456
So, last night I formatted my HDD to replace my 32-bit Windows 7 with a 64-bit one. But another reason was to simply wipe my entire HDD so I can have free space for 2 OS'es, as well as some of my games and stuff.
The good news is, I'll probably get my new PC's parts in January 2018. The bad news is, I forgot to back up my map sources for Far Cry 1. Oops! Honestly, it's no big deal, but I at least saved... uh... a good chunk of my FC work folder.
I'll tell more about this once I complete my dual-boot setup.


VET

flybitten
11 on at the moment 2035 GMT

Tnlgg
Nope.

lionel_101
What's going on? I noticed a lot of guests
on the site the past few days. Is Tnlgg
giving away prizes or something?


lionel_101
@raptoroyd That map has been around for a long time, but your best bet is to try and contact Kiper who created the map.

raptoroyd
does anyone know how to kill the robo tanks in sparta3

Admer456
I feel so complete and happy.

Today is the day I bought something online.
I basically asked my dad to let me use his debit card. After I told him that games are on sale and everything, he agreed and let me use it. I finally broke free from my Steam account limits, too!


Tnlgg
Most amateur/noob levels dont have it,looks bad.

VET
Under the GAME tab in the editor, you can select "Generate Light Maps" or "Update Lightmaps". It saves processor resources by pre rendering the lighting.

Campaign:Archive is a good place to see the effects of lightmaps, in the big warehouse.

lionel_101
Wondering if some one can tell me what a levelm file does and how it is created? I see some maps have it and some do not.

Or if you can point me somewhere to read about it that would be great. thxs

Admer456

Admer456
I collected PC Play as a kid, lol. My cousin, who passed away a few months ago (R.I.P.), collected Bug magazines. His father didn't know what to do with that literal pile of magazines, so he's sending them to me.

Tnlgg
@Admer456: its from Bug Magazine,i have PC Chip & PC Play magazines.