We are sorry for
"File not found"
message in the
Downloads
section.
Files seam to be gone/removed,but we are working on it & hope to get them all back soon.
Please help us to collect all the files back by sending a pm with list of maps/mods/etc you have on your HDD to
Admin or Moderators
or posting in the forum:
Files Needed!
Also
CryMods
may move to another server,but this is not 100% decided yet.
CryMods.net Team
Posted by
Tnlgg
on Sunday 24 July 2011 - 07:02:51 |

Comments: 6
|



Today
Didjay
released a public demo of his project
FC 2010
!
After three months of hard work to model the new vegetation, the playable demo of Far Cry 2010 version 0.15.42 is now available for download!
This contains the first three levels of mod solo "re-mastered" with a brand new vegetation inspired by Crysis.
But also new rocks and cliffs new textures and some more detailed origin.
The bulk of the modeling work being completed, work on the following levels should normally take less time before the next set of line mod Far Cry 2010, which should contain the following three levels!
So go ahead and rush to the Downloads section! (In case of problems graphically, be sure to check the ReadMe.txt file included in the mod).
Screenshots: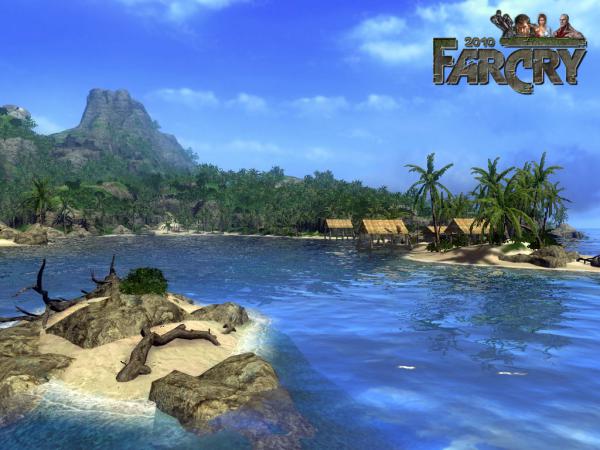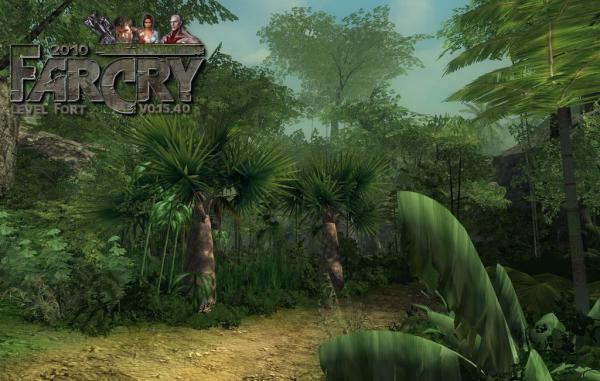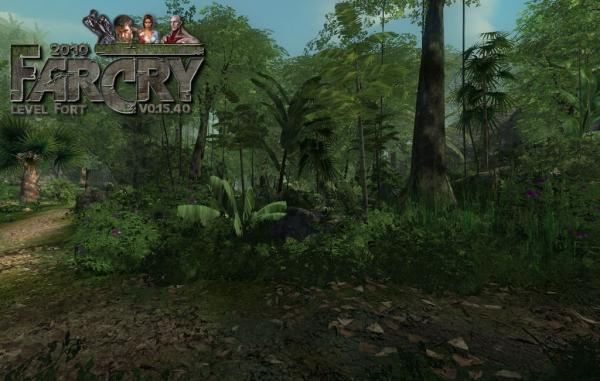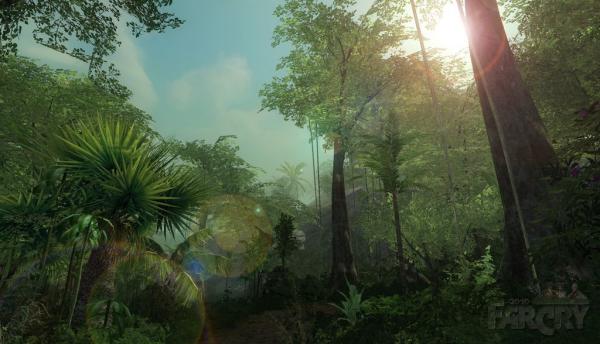 Have lots of fun!
Download
:

FC 2010 Demo v0.15.42c UPDATED!
Posted by
Tnlgg
on Monday 27 December 2010 - 07:10:27 |

Comments: 3
|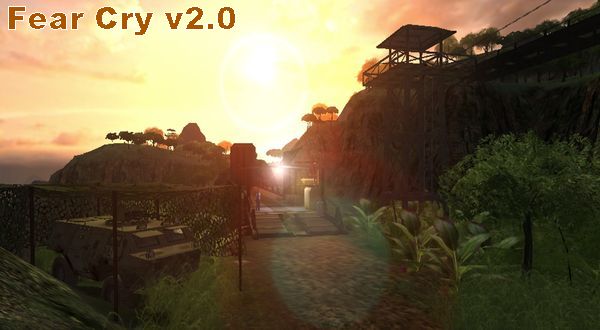 Today
Tuleby
has released new version of his mod
Fear Cry
.
-Fixed a large number of visible and invisible bugs and also created a second level.
-Before placing v2.0, delete the old FearCry in Mods folder.
-Cutscenes are tuned to the spoken Czech language, other languages may diverge.
-Known bug: sometimes buggy has no strength to go after loading SAVEPOINT.
-Enjoy yourself. (Hopefully not too much bugs)
Download:

Fear Cry v2.0
Posted by
Tnlgg
on Monday 09 August 2010 - 07:16:15 |

Comments: 12
|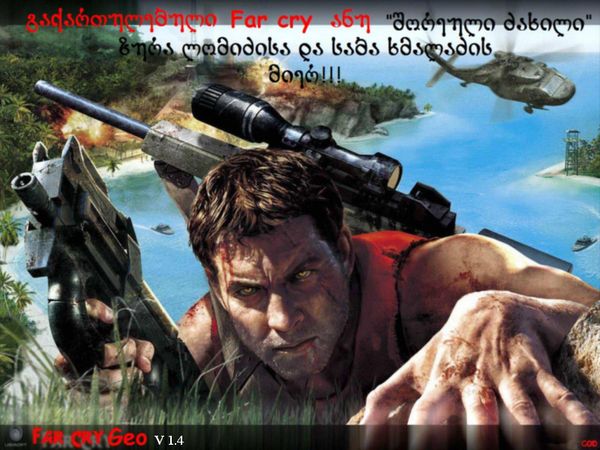 This Russian Far Cry mod was created by
TJC
& features 7 singleplayer levels.
Have fun playing it!
Download:

Illusion of war
Posted by
Tnlgg
on Thursday 08 July 2010 - 06:33:03 |

Comments: 6
|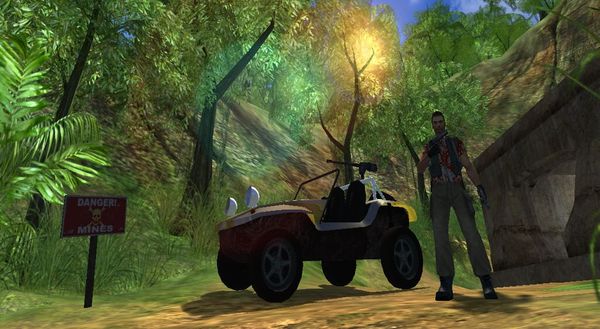 Another mod has been released as a demo by
Tuleby
& is named
FearCry
.
Demo includes:
-complete 1st level
-approximately around 100 mercenaries
-5 checkpoints
-+ / - 40 minutes of playing time
Have fun.
Download:

FearCry Demo
Posted by
Tnlgg
on Monday 31 May 2010 - 04:07:23 |

Comments: 51
|


Latest Downloads
(Singleplayer levels:)

Dangerous Valleys
Author: Skaarj
Date: 17 Apr : 05:27
Filesize: 37.22 mb
Total Downloads: 12

---
(Singleplayer mods:)

Far Cry Operation Kriger
Author: Bert Masters Studio
Date: 17 Apr : 01:46
Filesize: 1.62 gb
Total Downloads: 26

---
(Singleplayer levels:)

SP Black Holiday Remake
Author: Vet
Date: 05 Oct : 03:40
Filesize: 203.68 mb
Total Downloads: 59

---
(Singleplayer mods:)

Black Holiday Remake
Author: Vet
Date: 30 Sep : 05:05
Filesize: 203.98 mb
Total Downloads: 62

---
(Singleplayer mods:)

Jungle Ring mod
Author: Dmitry Ghervas
Date: 30 Sep : 05:02
Filesize: 38.67 mb
Total Downloads: 43

---
This week's most popular downloads
Online
Guests: 3, Members: 0 ...

most ever online: 104
(Members: 0, Guests: 104) on 25 Feb : 16:35

Members: 2260
Newest member: ripley
Chatbox
You must be logged in to post comments on this site - please either log in or if you are not registered click
here
to signup

Greg
@lionel_101 don't worry, it's propably false positive


lionel_101
Just did a virus check and Avast found one in the huge Operation Kriger download. The file in question is in the register directory and called "Xmlinst.exe. and the virus is named "Win32:QUOLKO". I don't know what it does or if it is a false alarm type thing.

I knew better then to download it, but my curiousity got the better of me thinking that the huge size was going to be a really great mod.

Hopefully, I caught it in time before it was able to do any damage or turn my computer in a
remote link in a chain.

Sort of suprised that Tnlgg didn't catch it, as I believe he checks all files placed here for viruses or malware.

Just be aware and do what you think best.

vobler63

Greg
I deleted System.cfg but game not work

.

Tnlgg
@Greg: Extract it where you want,it should work.

If it wont start delete System.cfg file inside the root game folder & try again.

Admer456
(talking about another site, not CryMods)

Admer456
Oh dear, I ignited a discussion about religion, in a modding site.

Phew, it hadn't escalated to the point with insults etc.

Greg
Maybe i must install this game in system C drive ?

lionel_101
Thanks Tnlgg, That explains a lot. Appreicate you getting back to us so quickly.

It must have been a direct backup of his FC directory, as it had his old saved games and configured for his hardware .
If you like a lot of mercs and pigs running around a map these are the maps to play.

Greg
@Tnlgg
I have 1,6 gb version this mod with 2 levels. Maybe thios version is bad.

Tnlgg
@Lionel_101:
All those Russian mods are like that,standalone,dont know why,makes no sense.

You cant expect anything from a noob fc mod,its not TDS or something like that,nothing new is ever used,not a single texture,model & the levels are mostly modified FC levels.

@Greg: Did you try to run it as it is once you extracted it?
I had no issues with it,but had with another standalone mod that i am playing now,but its fixed.

lionel_101
In the end, it was just 2 very average playing and plain looking FC maps that could have been just as easy made into single level maps or a simple mod and sent in a 150 meg file.
For a stand alone and 2.6 gig file I was expecting something really neat and fancy.


Greg
I change language to russian but game not work

. I have the same error message. Yes, i run game from bin32 folder

Tnlgg
The mod is in English!

Greg after you have extracted the mod did you start it from Bin32 folder?

Greg
markezi thank you